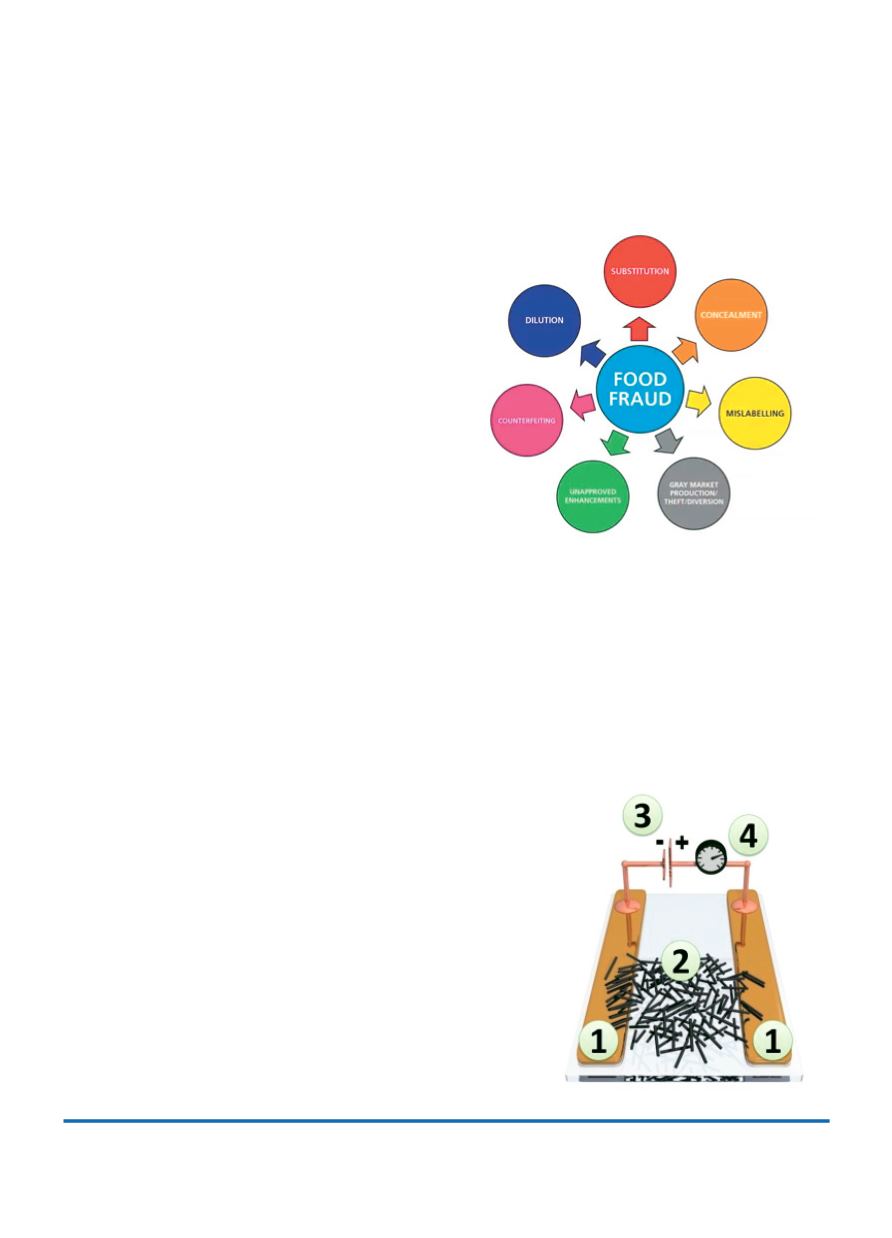 Sensor100
January 2016
18
Ocean OpticsVideo: Focus on Food Integrity
How often do we consider where our food comes from and whether it's authentic
or even safe? In this video, we discover how the Flame-NIR spectrometer measures
reflectance to identify the variety and sweetness of apples.
Click
HERE
to view the video
Sensors for Food and Agriculture: Selectivity for Key
Markers and the Development of Scalable Manufacture
Gases emitted by plants indicate the ripeness of produce.An inexpensive low power
gas sensor would improve economics by optimizing the harvest, storage, transportation
and distribution of food. This project at the
MIT Deshpande Centre forTechno-
logical Innovation
has developed a low cost ethyl-
ene sensor allowing for less food spoilage and more
efficient distribution. The technology from this proj-
ect was spun out into a startup company,
C2Sense
.
Working principle of the sensor chip
: Carbon
nanotubes and a selector (2) are deposited between
two electrodes (1).A voltage is applied (3) and the
current (4) is measured.When the analyte is present,
the current changes.
For more information:
MIT Deshpande Centre