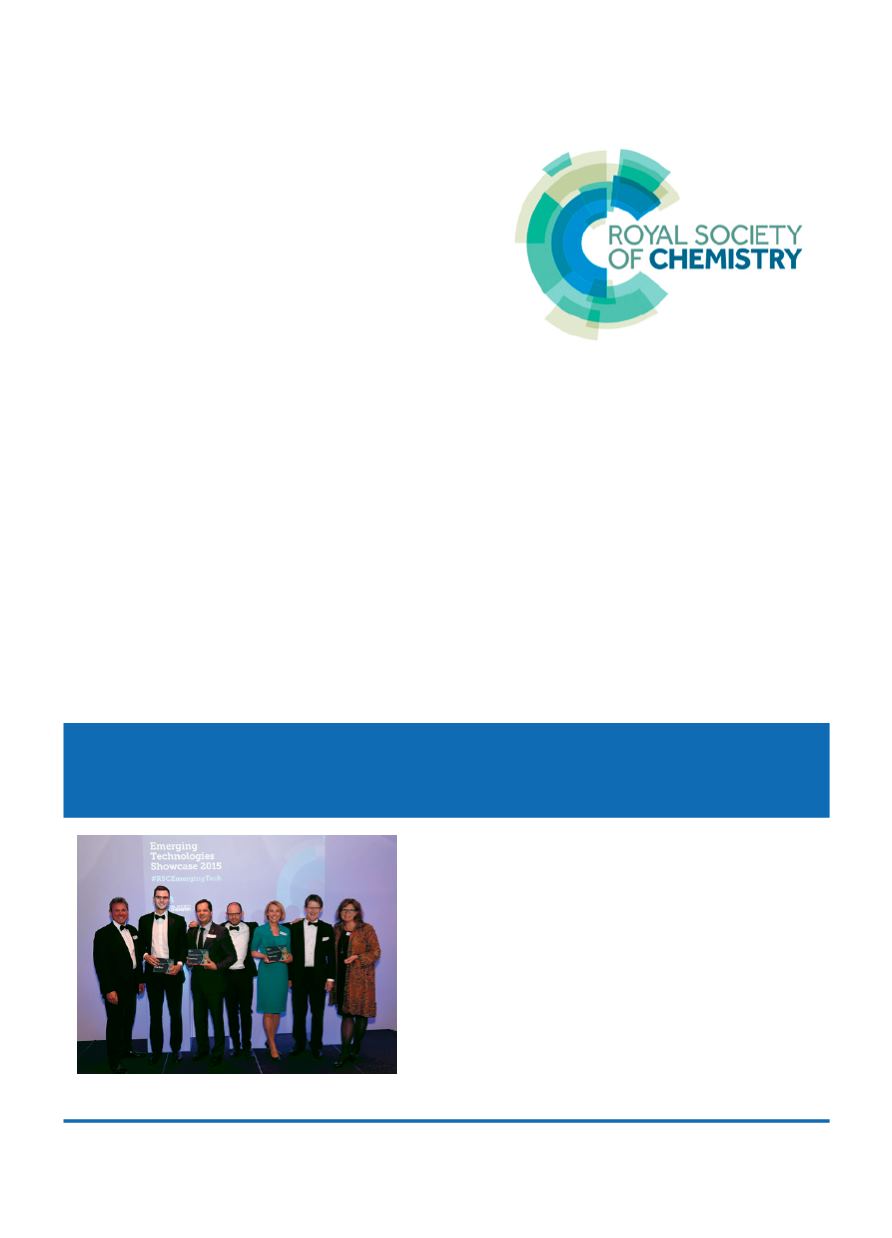 11
Sensor100
January 2016
The EmergingTechnologies Competition 2016
The Royal Society of Chemistry's annual inno-
vation competition is open for entries until 14
March 2016.This is a chance for small companies
and academic entrepreneurs to win bespoke
support in commercialising their technologies.
The winners of the Emerging Technologies
Competition will receive on-going support from
the competition's partners: leading multinational
companies, drawn from wide range of special-
isms.Their support, tailored to the needs of the winner, has previously ranged from
backing funding proposals and providing funding for chemicals, to assisting with strategy
reviews and helping clarify market opportunities.With this help, the seven 2013-1014
winners have already gone on to raise over £16 million in investment, obtained com-
mercial contracts and are continuing to increase their number of employees.
Winners of the competition are also given multiple PR opportunities and up to
£20,000 to develop their idea.All shortlisted entrants now receive a day of specialised
business training and an exhibition stand at the Royal Society of Chemistry's flagship
industry event – Chemistry Means Business.
The competition welcomes disruptive technologies in the fields of: health & wellbeing,
energy & environment, food & drink, and materials. Find out more and apply
here
The Competition Partners
AkzoNobel, Aramco, AstraZeneca, Croda, GE Healthcare, GlaxoSmithKline, Procter
& Gamble, Schlumberger, Pfizer and Unilever.
2105 CompetitionWinners
Image: @ Royal Society of Chemistry /
MMP Image Creation