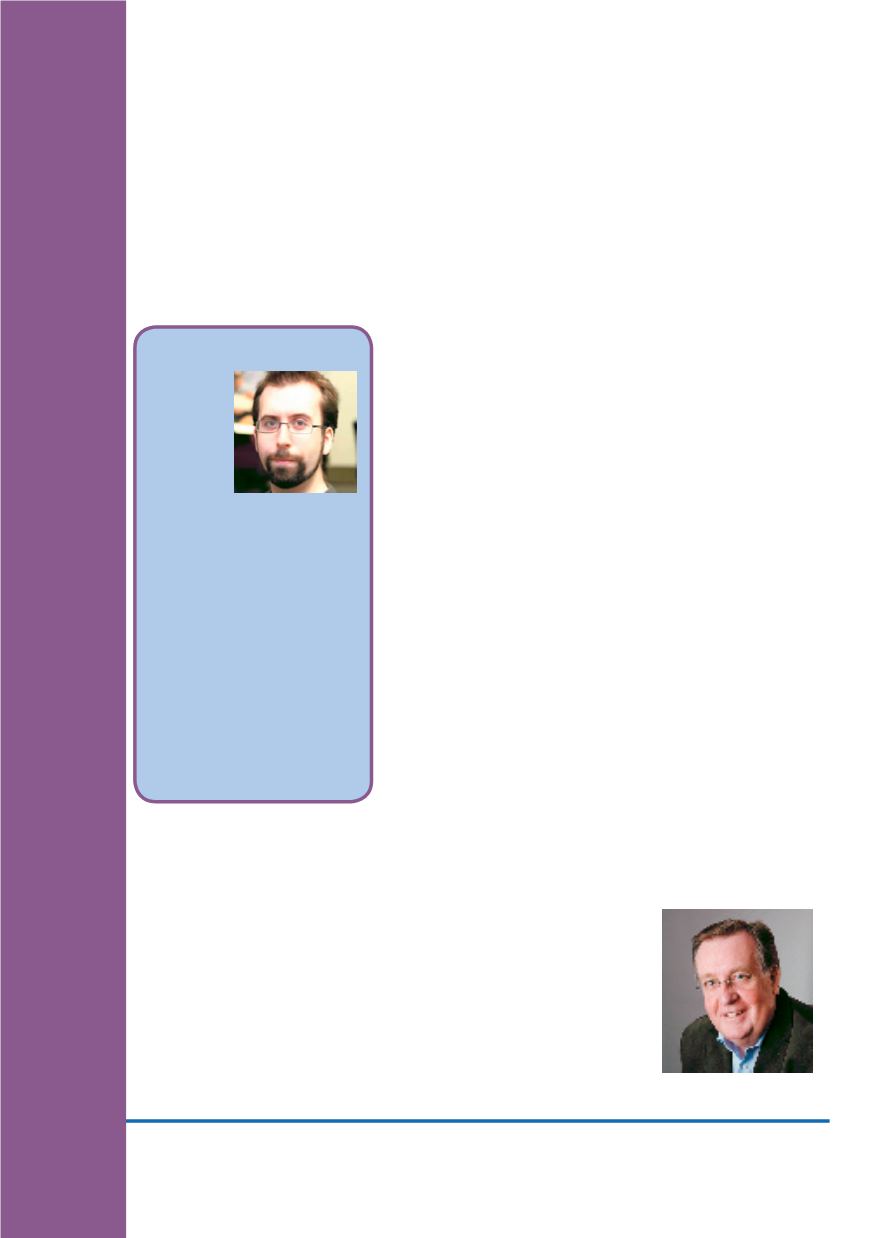 Sensor100
January 2016
4
From the Editor
A Happy NewYear, if it is not too late to wish you that.
This will be a busy and exciting year for
Sensor100
. Following on from the
success of our first Sensors in Food and Agriculture conference, (and yes, it was
a success!) we are planning to repeat the event in November 2016. We expect
this year to bring together more of our European and US network to focus on
this important sensors application area, which dare we say is slightly neglected
among UK academic researchers.
In addition to SIFAA16, we are at various stages
in planning three other conferences: Sensors in
Cancer Diagnosis; Innovation in Environmental
Monitoring (which will incorporate Sensors in the
Environment 16), and Sensor in Medicine 2016.
So a busy conference year, as well as a number
of improvements we would like to make to this
Newsletter, our network management, not forget-
ting the seemingly unending need to update the
Sensor100
website. I get at least one email a
week from people in Asia telling me how much
they could improve the site, and I'm beginning to
think it may be true.
You will, I hope, have noticed that we have kicked
off 2016 with a redesign of this newsletter Since
we started in 2011, we have changed format sever-
al times, from a one-page email to the 20 or more
pages in a Flipping Book. We'll keep that format,
as most people seem to like it, but freshen up the
design and layout. Let us know if it works for you, or doesn't.
Lastly, to return to the weather, a frequent topic here, I hope our US East Coast
readers survived the storm and have "dug out" by the time
of reading this.
Kind regards
Michael
michael@sensor100.com
Congratulations to
Chris
on
gain-
ing his
PhD
Chis is now working as
a lecturer at Birkbeck
College, London, but will
continue as a Senior As-
sociate at Captum, and
hopefully will be part of
some of our events in
the future.
Chris Brand
PhD MA
MSc MBPsS
cmb@captum.com