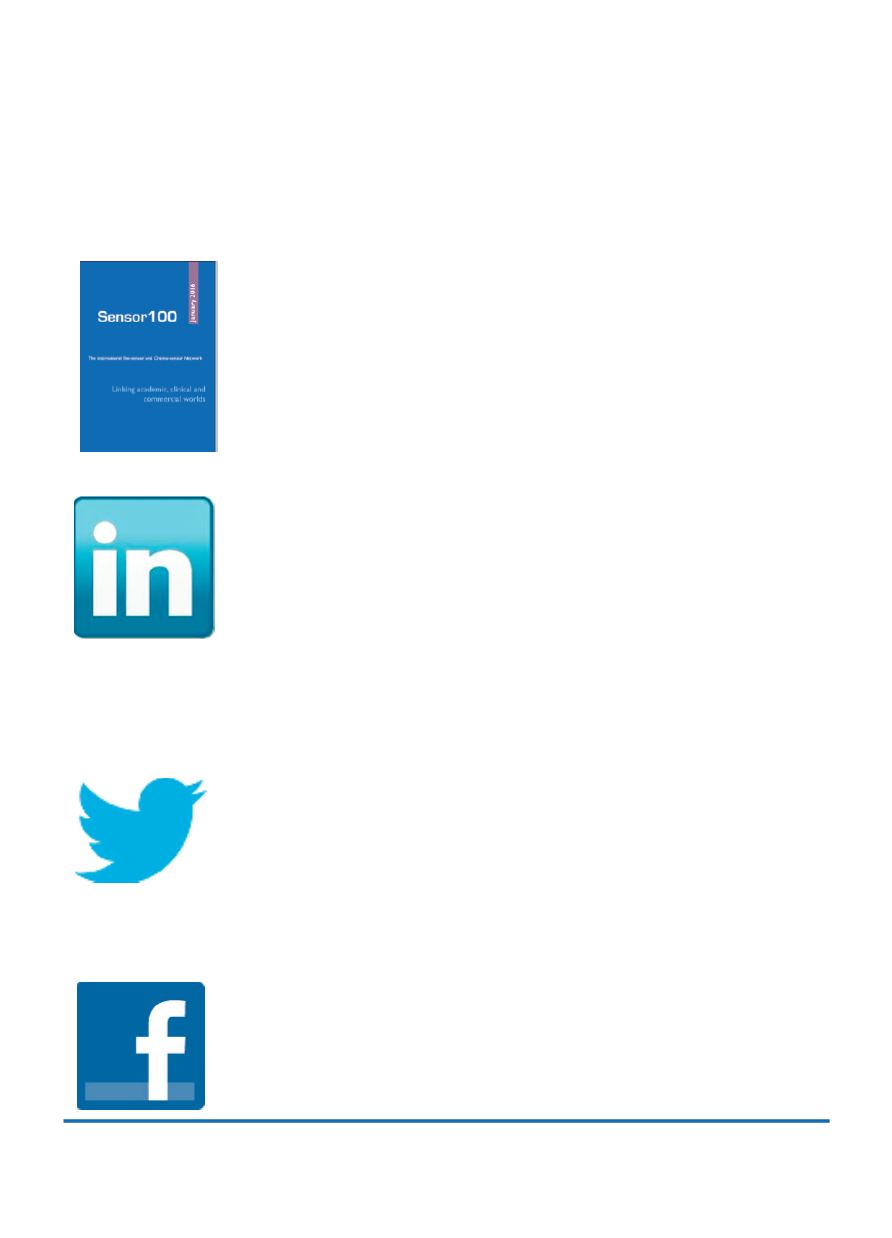 5
Sensor100
January 2016
Sensor100
in Social Media
Sensor100 has a presence on a number of social media sites, and has several different
networks. The start of a new year seems a good time to clarify this complexity, perhaps
with a view to finding a way to simplifying later this year.
The Newsletter
Published monthly, the Newsletter is sent to several thousand people
by email in over 70 countries worldwide. This is by far our biggest
network, and continues to grow month on month. News items from
readers are encouraged and sensor conference organizers promote
their events. The disadvantage is that readers can't interact with each
other directly. You can join the Newsletter mailing list
here
.
LinkedIn
Sensor100 has a Group and a Company Page on LinkedIn. We post
Newsletter and Conference announcements to the Group as well as
news items of interest from elsewhere on LinkedIn. The Company
Page is updated less frequently with major announcements. Members
of the Sensor100 LinkedIn Group can post articles and comment on
them. To join, open a free
LinkedIn
account, search for Sensor100,
and then follow the on screen instructions to join the Group and the Company page.
Note that joining our LinkedIn Group does not automatically add you to the Newslet-
ter mailing list.
Twitter
If you are a
Twitter
user, you can follow us on two accounts:
1. Sensor100's parent organization Captum Capital (@captum_capital)
where we post general information about Sensor100 and Captum's
other activities.
2. Sensor100AgTech (@Sensor100AgTech), which we launched in 2015 to build our
Food & Ag network.
Facebook
Be Friends with Sensor100 on
Facebook
. Open your free account
and search for Sensor100. We mostly use this site to promote our
conferences. It would be good to build a vibrant sensor community
here.